Welcome to MT Wild Roots'
Let's Start a Garden! | Seed Starting 101
Beginner or advanced gardener, I'll share my BEST tips, tricks & resources for starting your garden from seed.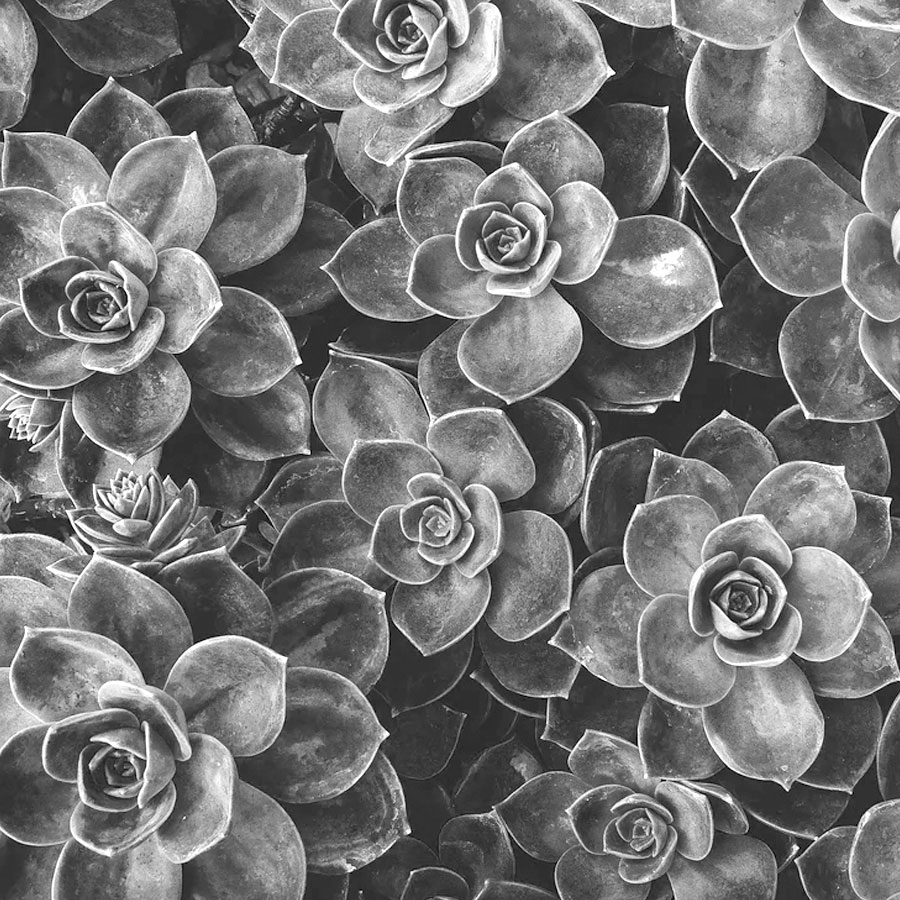 Hello and welcome to MT Wild Roots' Let's Start a Garden!| Seed Starting 101 Course Page. It's true! I grow, share and sell microgreens as a side gig but my PASSION is teaching. Teaching others how to grow their own food and become more self sufficient.

Getting your garden started can be intimidating - I know. Let me take your hand and walk you step by step through:


- Starting & organizing your garden journal.
- Figuring out what to plant.
-Determining WHEN to plant.
- HOW to get everything started.
Welcome to: 
Let's Start a Garden| Seed Starting 101!
This course is a combination of lecture and video demonstration and valuable e-book download.
Join me as I walk you through all the ins and outs of preparing and planning your garden. Whether you are planting a small patio garden, pot in the windowsill of an apartment or going for that big Victory Garden – I can show you the simple, cost effective ways that I have found to get growin'.
In this course, I  share OVER A DECADE of gardening knowledge with you. It will be a lot of information but will not be overwhelming. Information will be presented in a very organized but condensed time frame. I know your time is valuable and this course will get you EVERYTHING you need to start a garden from seed AND you can start right away!
Watch the Course Preview Here:
Step by Step Lecture & Video Demonstration
Your purchase gets you access to my downloadable Seed Starting 101 Ebook plus private access to instructional videos via mobile or desktop devices.
Discounted Access to Grow Your Own! Microgreens Crash Course
Get DISCOUNTED access to the Grow Your Own! Microgreens Crash Course and learn to grow veggies ALL YEAR LONG – even in the winter. 
Want to get growin' even faster? Seed Starting 101 Course includes a bonus video: How to Start Sprouting TODAY!
Who is this course designed for?
 The avid gardener looking to dial in their seed starting process – come on in, you may learn something new!
 Have SOME garden knowledge? YAY let's build your skills and make you as successful as possible. 
 The beginner gardener looking to learn how to get started ? I'll share all the basics of starting your garden. Take it as far as you want to go. 
 Those will a SMALL space – I got you. Space saving ideas coming your way. 
 Limited budget? I totally get that. I'll share with you super thrifty ideas to save money. 
 City folk? Live in apartment? Rental? Learn to grow veggies even in small or temporary locations.
 Large garden? AWESOME – Let's talk about how to save money by starting your own plants.  
  Victory Gardeners? YES – Let's do this! Now is the time. 
What you will learn in this course:
How start and keep a gardening journal.
How to choose the vegetables to plant. Based on: location, variety & preference.
Where to purchase seeds.
How to keep garden seeds/packets organized.
How to determine your gardening zone and first/last frost dates.
Heirloom versus Hybrid. Organic versus Conventional – what does all this mean?
What seeds to start indoors and which to direct sow outdoors.
How to setup a simple germination station and tips for successful germination.
How and when to start seeds indoors. Containers & soil options.
Ideas for seedling grow racks. Simple, DIY and thrifty to more complex. .
How to care for seedlings and when to transplant outdoors.
Who is this course for, what will you learn and what do you get? 
Session 1: Welcome & Introduction – What is seed starting and why do it? Pros & Cons. Is starting a garden from seed right for you? (Video 4:25)
Session 2: Let's Get Organized! – Start a garden Journal, sketch your garden, know your zone+ frost dates & organize your seeds. (18:11)
Session 3: What to plant? –  Learn how to pick different veggie varieties & the important info to look for on seed packets. My top 10 starter veggies. (18:27)
Session 4: Start indoors or sow outside? –  Learn how to figure out what varieties do best started indoors and what you should sow directly in the garden. (5:59)
Session 4: How many? – Let me help you determine how much to plant & how many seeds to purchase. 
Session 5: How many? – let me help you determine how much to plant and how many seeds to purchase. (17:53)
Session 6: When to start? – Not too soon and not too late. Figure out your planting schedule (11:42)
Session 7: Seed Starting Supplies – containers, starting mix, water, light  & the right environment.  (28:47)
Session 7:  Seed Class & Categories – Organic, Conventional, Hybrid, Heirloom, Open Pollination, GMO – What does this all mean? (12:45)
Session 8: How to Start Seeds Indoors – containers, mixes, germination techniques. Mistakes to avoid.
Session 9: How to Start Seeds Indoors – containers, mixes, germination techniques. Mistakes to avoid. (33:56)
Session 10:  Seedling Care & When to Transplant Outside – Fertilize seedlings?? Growing on, potting up and planting out.  (scheduled to air 3/3/23)
BONUS VIDEO: How to Start Sprouting TODAY!
Join me in my Potager!
We moved last year and we didn't have time nor resources to establish a large in-ground garden like I was used to.
Checkout what's possible on a budget, in a small space and in a short time frame too. . .
Click Here to launch the course!
This Let's Start a Garden | Seed Starting 101 Course is password protected. You must have purchased the course and received login & password information at checkout or via email.
Please contact me if you purchased the course but did not receive course access and password information. Be sure to check your spam/trash folder first as sometimes emails get lost in the inter webs!
Frequently Asked Questions
No! Your purchase includes lifetime access. Please feel free to learn from course materials at your own pace. 
We do ask that you do not use the individual course for group learning. This course was developed and written using lots of time and attention to detail. It is priced very affordably for the individual learner. Please contact us [email protected] to request a group quote.
No. This course is designed for the HOME grower. There a lot of details that go into small business and they are not covered in this course. However if you check cottage or market laws in your area, extra veggies can often be sold a farmer's markets. 
No way! This is the perfect introductory course for learning about planting anything. 
When you start your seeds will vary depending on the first and last frost dates in your gardening zone. I will teach you how to figure out this information. Typically seeds sown indoors are started 6-8 weeks prior to the last frost date in the spring. Frost hardy seeds and plants can be sown or transplanted before or at frost date and frost tender seedlings are transplanted AFTER the last frost date. 
In this course I will show you different options in a range of pricing. From DIY seed pots, germinating in a sunny window and homemade seed starting mix to purchasing seed trays, professional grade soils and grow lights. 
What is included in this course?
  FREE Downloadable & printable course E-Book
   Printable slide/lecture notes
 Private password protected access to course curriculum lecture & videos. Watch instructional videos from any device and at your own pace. 
 The down and dirty basic supply lists – everything you need to get growing right away. LET'S KEEP THIS COST CONSCIOUS!
  How to start a garden journal – what to include. 

 My best tips & tricks for making seed starting simple and straightforward process. 
  Direct links to basic, very affordable supplies to get you going. 

WHAT to plant – what to direct sow and what to start indoors. 
 WHEN to plant – let's figure out your first & last frost dates together and pencil out when to plant what YOU want to grow. 
 HOW do we get seeds started early so we are ready when that last frost date comes. – I'll demonstrate just how to do it!
. . . . and so much more!                       
Purchase now for just $39.99
Learn how I get my garden going EARLY & save time and money starting my own plants.
My hope for this course. . .
I've always wanted to be some sort of "farmer". I come from a long line of hard working, resourceful Montana farmers & ranchers. I also come from a long line of Montana teachers! As a former RN, I learned to care deeply for others, their health needs as well as my own. Like my family before me, I also value a good hard days work, love to learn new skills and teach others.
Never in a million years did I think all these values would tumble and combine, finding me a stay at home mom, blogger or Microgreen Farmer but here I am! I completely enjoy and embrace where God as brought me. And now I feel led to share just a bit of what I have learned with others.
What joy I find in putting my hands in the soil, planting a tiny seed and watching it unfurl. Are you ready to experience this joy too? I am ready to teach you.
Are you a member of MT Wild Roots Newsletter yet?
I am so glad you found us. Please consider sharing your name & email with me so I can stay in touch. I'll add you to my contact list so you never miss the latest updates and newest products from MT Wild Roots Co.